Steve Simpson
Songwriter extraordinare, plays guitars and occasional vocals. Steve loves

&


(I couldn't find an Official Henry Weinhards' site!
This is a distributor.)
Steve singing "I'm Sorry" at "It's A Secret Pub"... Ooooooooo... look at them groovy shorts! Ü
Places where Tori makes a SANDMAN or Neil Gaiman (author of the Sandman comics series & Tori's friend) reference in her albums:


....."but will you find me if NEIL makes me a tree, an aphro, a pharoah..." from HORSES on "Boys for Pele"


Here it is, Steve! That Tori stuff you wanted to see! Click Tori's name to go to her official page.

---

....."If you need me, me and NEIL'll be hangin' out with the DREAMKING...Neil says hi by the way" from Tear in your Hand on "Little Earthquakes".

...Deck the halls I'm young again I'm you again racing turtles the grapefruit is winning seems I keep getting this story twisted so where's Neil when you need him" from Spacedog on "Under the Pink."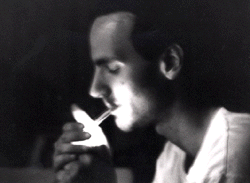 Steve writes! (Apr. 4, 1998)
Hi
I'm goofy serious boy, life's too short. Still have no soul though I dance only partially like a white guy. Taste is over rated (sour grapes cause I'm clumsy, left hander) so is style and class. I want to be madder than I am but life's too humourous to take that seriously. Listening to Portishead at the moment. Chicken and all byproducts e.g. eggs are still taboo - too many people are reincarnated as chickens. I'd be a vegetarian but cows taste too damn good. Still single (send photos) probably why I'm so uptight all the time. Played music forever but I'm still only mediocre but at least I know when somebody else is good. Spending more time recording and mixing other people's shit than my own... still it's OK as long as I get paid. Time for a good grungy depression. Too happy lately... but I guess you can't everything.
---
A note from Joanne: (Sept. 1998)
Steve is considerably less "uptight" now. Ü Since he's not in any way "still single". You can still send photos, if you like, but I won't be giving them to him!
I love you! See you tonight! ~ Joanne

---
He listens to everything from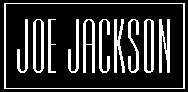 NIN



to Mahler to Ministry and on and on...